Aug 22 – 28 Week Updates
24 Aug
– Keep checking back! Updates added for events/details/pics both BEFORE AND AFTER events! 
– Any day this week! Give Blood to W.Ashley or Mt.Pleasant Red Cross and get Free Tickets to watch Theater 99 Improv Comedy Show.
– Aug 22 Good Morning World! Another Charleston Sunrise, East to West, from "IN" the Ashley Marina. Pensive POINTs of Sail…no sailboats TIPPING over today in Charleston. While across the globe in Tripoli, ABC News Blog: "…top US Diplomat says 42-year rule of Moammar Gadhafi Regime 'Absolutely' Past TIPPING POINT" <– DoTheCharleston.com says, "Hey,don't smoKe, but please do SMOPE (SMOk 'em Peace pipE). Make an IMPACT NOW and pass the pipe to all our brothers & sisters around the world. FeeNeeWee: Feed the Need with Weed. Tikkun Olam and eliminate the need, then lay down that SMOPE, don't bogart :o 
– Aug 23  6-9pm $30 FEMIVORE Dinner Presentation and $2000 Grant Award! by Charleston LowCountry Local First. Women Entrepreneurs won a chance to show their plans to GROW, INSPIRE, NURTURE, & GIVE. Dinner guests vote who wins the $2000.
– AUG 24, Flash Mob – we call it a LINDY BOMB  to promote and pass out flyers to Saturdays' Back To School Dance with Charleston Swing Dance Assoc. Wed 5-7, the Lindy Bomb drops and explodes as we dance on the sidewalks of College of Charleston in front of the John Rivers Communications Museum (corner George St & St.Philip). Rick Zender, Curator of the Museum, will keep it open to hang out, cool off in AC, and wait out a rain delay. Pop over to Patat Spot Cafe for bottled waters & great food. (scroll down for more event info Sat Aug 27). AFTER PARTY dance with Holy City Blues (see below). BTY, the Lindy Bomb creates a big flash having "dropped" out of nowhere by the famous high flyer, Charles Lindbergh, who the Lindy Hop swing dance was named after. 
–  Aug 24  8pm until…Swing Bomb After-Party at Home Team BBQ,  W.Ashley (no cover) come sign-up for the Low Country Blues Club Jam Sessions & sit in for 3 songs. Then join in the "Holy City Blues" cooool Dancing…where the Blues makes you Happy 🙂
– Aug 25, 5:30-9:30pm Charleston Wild & Scenic Film Festival …Last year was GREAT, so don't miss catching these cool Films & smoozing with Charleston Green Fair's trendsetting crowd. Hippodrome Theater next to Aquarium. After-Party with local band, "Introducing Fish Taco." Cash Bar & Snacks. Films $10.
– Aug 25, 6;30pm  Gin & Jazz: A Roaring 20's Party to FUNdraiser for Theatre Charleston:"…Party with directors, producers, actors, & patrons…live music by Jazz Artists of Charleston…prizes for the best 20's costumes, entertainment from Theatre Charleston actors…20's culinary delights & open bar by The Gin Joint." Buy tickets $40 singles, $70 couples. At Cottage on the (Shem) Creek.
– Aug 26, 2011 Update:Â Friday at Sunset, just off the beaten path, Hurricane Irene blows Charleston a kiss, a Rainbow, and a sunset to remember.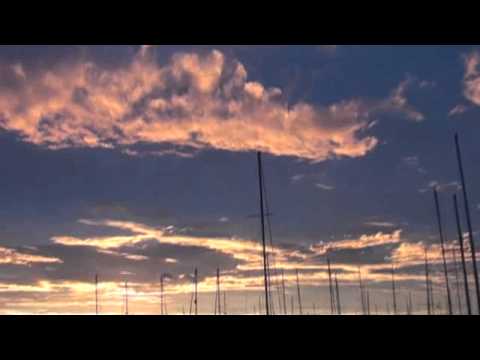 – Aug 26 Roaring Twenties Hot Jazz Dance Club – "Mike Larsen's Classic Big Band," Dance Lesson 7:30 – 8:30, and Dance until 11pm.  $10
– Postponed - Aug 26  Music Loves Fashion ~ $20 to $37/VIP, 8-10pm at Memminger Auditorium, 56 Beaufain St. Fashion For A Cause (adult only event) to benefit Girls & Boys Club.  – Postponed –
– AUG 27 – Charleston Farmers Market - Marion Square, 8am-2pm.  FUN, GO, something for everyone.
– Aug 27, 10am – Noon APPocalypse @SparcEdge – 30 Hi Tech Guru Teams' Hackathon to Create & Give Back free open source Mobile Apps. $5000 in cash & prizes. Free Food & Drinks.
– Aug 27, 11am, Peace Rally at US Federal Customs House, East Bay & Market St. 
– AUG 27, Back to School Dance with "New South Jazzmen." Charleston Swing Dance Assoc has Swing Dance lessons 6:30-7:30, then Dance until 11pm. $10 general, $5 CSDA members.Special $20 annual membership and dance is free. Cathedral Church of St. Luke & St. Paul @ 126 Coming St
Tags: "Renaissance Woman", Arts, Broaden Horizons, Charleston, Dance, Don't Wait on Anyone, Enrich, Fashion For A Cause, Films - Video, Green, Grow Green Jobs, Kayak, Re-Invest, Social Entrepreneur, Sustain, The World, Tikkun Olam