ARTicles – Nov
3 Nov
– ARTicles – Nov: Can't miss things to do, people to see, places to go… Sparking Charleston and the World (check back for more updates &Â events)
– Weekly/Daily Events (including Swing Jazz & Blues Dancing Wed, Sat, Sun, & more.
– DoTheCharleston.com TOURs: private, premium, personalized, satisfaction guaranteed…so you'll come back (and we give back to preservation…so your kids and kids' kids will come back).
– Nov 2 at 7:30pm "The Young Playwrights' Showcase" at Threshold Repertory Theatre. Five short play readings are directed and acted by theatre pros, along with a Q&A with the five teenage student playwrights. REVIEW: Thanks to salivating audiences and theatre pros, including Tommy George, an exciting melting pot of new talent has been cooking up a storm. We got a taste of what the future holds, and the future is now. The concise readings stood on their own as an entertaining smorgasbord. Kate Tooley was impressive switching roles in dramas, then a comedy, back down deep in a drama, and finally to a way-out outrageous comedy. The bonus was the behind the scenes Q&A. The playwrights (Rebekah Cohen, Julia Walpole, Hannah Kelly, Mariah Baideme, and Eden Teichman) took singular turns on stage, and the feedback bubbled up from all sides of the theatre. It's inspiring theater, it's theatre "in-progress," and you can be part of the progress – join the dinner fundraiser, Nov 12!
– Nov 6-9, The 5th Annual Holy City Blues XCHG Dance Festival. Four days -and- nights of the coolest HiArt blues dancing that takes you back to Charleston's golden age of jazz & blues. Nine Dances with Live Bands & DJs from around the US (and great local ones, too). This throwback to nostalgic blues brings great dancers from across the region, the east coast, some nationally, and of course our great Charleston dancers. The venues rotate each dance around historic downtown Charleston. Join the Facebook Events and invite your coolest friends!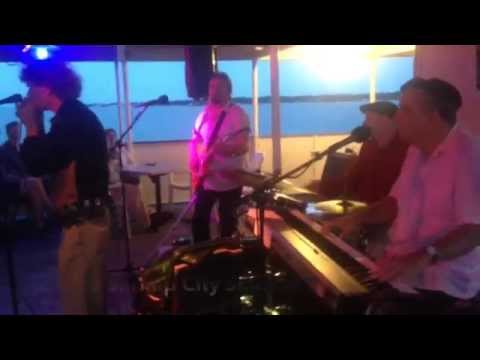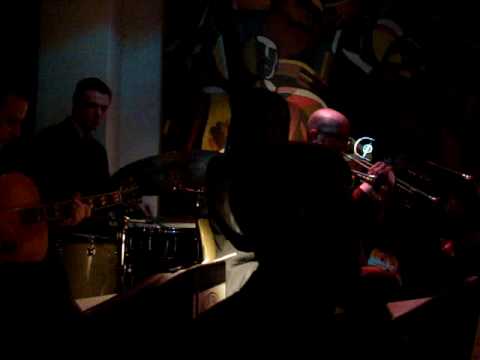 – Nov 6 -9, The Nuovo Cinema Italiano Film Festival "…casting a critical eye on Italian culture……giving filmmakers an opportunity to shine and audiences a chance to see past the familiar sites and into the heart of Italy." Films have English subtitles. Showing at the grand College of Charleston Sottile Theatre, 44 George St (free for CofC students. General Tickets $6/film). Other events are scheduled, including meeting the filmmakers, too!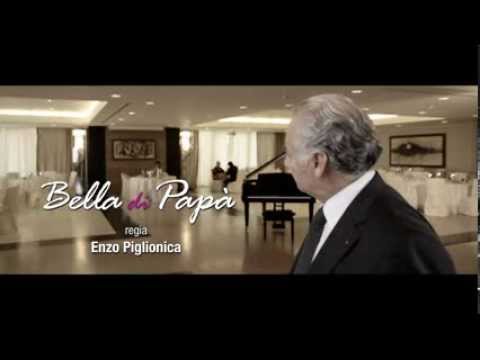 – Nov 6-9, and 13- 16 at 8pm (Sundays' 3pm), "The Sunset Years" at Threshold Repertory Theatre. This comedy is about a couple who want to retire to the sunny south, while a realtor tries to sell their NY house full of adult children who won't leave the nest. The show's been extended! Tickets $15 -25.
– Nov 12, 6-9:30pm, Threshold Repertory Theatre Progressive Dinner Fundraiser for Season 5. Cocktails, Heavy Hors d'oeuvres, Auction items (island getaways!), Theatre Skits, and Live Music. At 6pm, start at a private home, 30 Society St. At 7;15, on to Threshold at 84 ½ Society. From 8-9:30 is the finale next door at Muse Restaurant. Search "Threshold" here at DoTheCharleston.com to read Reviews of great plays they produce – for Charleston & the world to relish. Bring your friends & relish with us at this fundraiser! $65 all inclusive. 
– Nov 14, 9pm – 1am, The Alley's 2nd Anniversary Party "Studio 300."  The wildest first hand history lesson in Disco Fever. Hmm, you came to Charleston because it's living history, right? Come live the clubbing, posing, dancing, open bar, and…well, bowling. Featuring flashy performances, the Alley Roller Girls, and disco balls (and balls of fire maybe?). Dress in the stylish 70's (expect more than a few Hams – disco is back – oye, punch to the gut). Benefit for Be A Mentor non-profit.

– Nov 15, HAPPY NATIONAL PHILANTHROPY DAY! Share on our Facebook – what are your plans?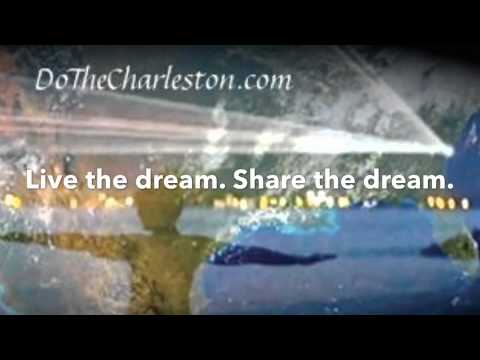 – Nov 14 -16, AF French Film Festival, Five award-winning films – expect the best! Presented by the Alliance Française of Charleston with Institut Français and the Medical University of South Carolina. Showing at the MUSC Basic Science Auditorium, 173 Ashley Avenue. Buy tickets here or at door for $5/film (or a weekend pass for $20 or $15 for AF members & students under 25)
– Nov 14 & 15, at 7:30pm, Charleston City Ballet's "RED" An adult twist to the Red Riding Hood folklore: a wedding engagement, a celebration, a wolf, and a full moon. (Like their Piccolo Spoleto Ballet, "Firebird," expect a fantasy of engaging costumes, dancers, and choreography by Michael and Olga Wise). At Sottile Theatre, 44 George St. Tickets $23 -$27.
– Nov 15, 4 – 11pm, JAIL BREAK: Vogue Visual Vanity. The 8th bi-annual local avant garde festival with mixed media, performances (don't miss DanceFX), illusions, interactions, fashions, and exotic food trucks. Jail Break just gets better & better – never gets old – and is always held at the bizarre Old City Jail (think ghosts, The American College of the Building Arts, preservation, and cultural unique to Charleston). At 21 Magazine St. Tickets $15/advance or $20/door.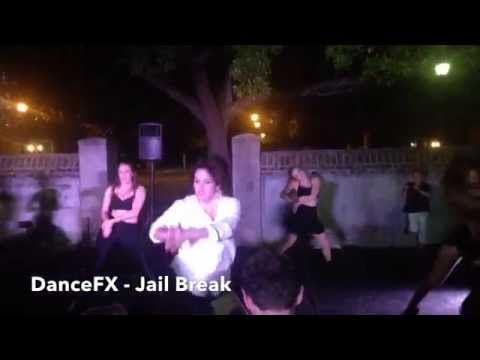 – Nov 15, 16, and 30th, Embrace the Fall: Enlighten, Enliven, and Encourage to shine, change, and relieve stress. Join cancer survivor and vibrant wellness teacher, Caryn Antos O'Hara, for an intro to meditation, yoga, and strategies for your mind, body, and soul. Classes $15, $20, $25, or discounted package. Classes on 1st Floor, Blue Heron, 680A King St.
.

– Nov 20 – Dec 6  "The Wild Party" plays at The Village Repertory at Wolfe Street Playhouse. Roaring 20s, prohibition gin joints, vaudeville, great jazz…and the risky frisky flappers that let loose to Do The Charleston, swing, & party! Based on the 1926 poem by Joseph Moncure March, "The Wild Party" has some of our favorites (search our REVIEWS here at DoTheCharleston.com): director Keely Enright, Emily Wilhoit, Ryan Ahlert, Robbie Thomas, & Eden Teichman. Woolfe Street's renovation, just off King Street, is part of the heart and soul that lives & breathes world class theatre into Charleston & the world.
– Nov 21 from 6:30-10pm, YOGAPOP 3 GRATITUDE: a party for a purpose with all levels yoga(7-8pm), local artisan vendors, food, drinks, live music, performances, and welcoming creative inspiration. Yoga led by Elli Boland, inspiration by Ashley Cebulka, music by Brendan James, and  Acro Yoga by Holy City Cirque's PeaceLove & Gregarious. Net proceeds benefit This Is Noteworthy and the Global Fund for Women. At Memminger Auditorium, 56 Beaufain St. Tickets $25 adv, $32 door REVIEW: Mind, body, spirit…and holding hands. All the 5 senses were touched; including cool live musical sounds; scents of healing lavender & eucalyptus oils; and tastier spirits to quench our.
– Nov 22 from 12-4pm Arts For Fitness beneFIT 4 Pets family festival with yoga, zumba, and dance fitness classes, and much more… massages & makeovers, arts & crafts, martial arts demos, live music, local artisan vendors, raffles, silent auction, and food. 100 % of proceeds benefit CVRC's emergency hardship care via the Veterinary Care Foundation. In West Ashley, 3545 Mary Ader Ave.
– Nov 27, 4pm, Charleston Veggie & Vegans ThanksLiving Potluck Dinner. The most scrumptious thankful celebration in Charleston! Come join us and the Facebook group.
… stay tuned…more updates to come!
…
Tags: Arts, Broaden Horizons, Charleston, Dance, Enrich, The World