6 Feb
– ARTicles – Jan – Feb:Â Scroll below for special Charleston things to do, places to go, and people to see that are sparking Charleston and the World!
– Weekly/Daily Events (ongoing, including Swing Jazz & Blues Dancing Wed, Fri, Sun, & more).
– DoTheCharleston.com TOURs: private, premium, personalized, satisfaction guaranteed…so you'll come back (and we give back to preservation…so your kids and kids' kids will come back).
– Jan 12 – June 14 exhibition, "Fashion Flashback, 1920s-1960s: Five Decades of Style that Changed America" at The Charleston Museum. The history of women and men's fashions starting when they were doin' The Charleston in the Roaring 20s; thru the swinging 30s, 40s and 50s; and into the hippie 60s. 
– Jan 15 – Feb 8 at 8pm (Sun 3pm), "Don't Cry For Me, Margaret Mitchell," by Charlotte writers V. Cate and Duke Ernsberger. REVIEW: Run (don't fumble or pass) downtown to Threshold Theatre to score the last tickets. This live play acts out the real life of writers & producers. It's a business, but it's nuts, it's bananas, and it's the game of life. They pop pills, pop blood vessels, dare to dunk donuts, then fall asleep on the job. The fast action dives into the huddle of the play-by-play, minute-by-minute, last minute, come-from-behind, behind the screens, writing of the screenplay for the sliver screen's "Gone With The Wind." Margaret Mitchell's book is played-out by the formidable actor Brendan Kelly along side fun actors Jay Danner, Nat Jones, and Sarah Coe. While portraying Scarlett and Mammy, the teammates go in the trenches, block & tackle, tie up, cut loose, and make up plays off-the-cuff. Cufflink and costume designer, Kristen Bushey, shows-off her jazzy flair. Mike Kordek brings in his multitalented leadership and set design. Versatile veteran, Robin Burke, directs and coaches another winner to standing ovations. 

Jan 23 – Feb14 at 7:30pm (some 3pm), Pure Theatre's "Glengarry Glen Ross," the Pulitzer Prize drama by David Mamet, is about a real estate sales force scamming for sales leads to close the deal, to win the Cadillac, to keep their jobs, and to save their lives. REVIEW: This is must-see acting for the purest of enthusiasts. You'll walk away wanting more from Pure's core ensemble and director Erin Wilson. It's hard to steal the show with so many star performances – even the actors with fewer lines focused and filled out the frame with their powerful posturing. Pure Theatre gets you close-up to the penetrating actors with their deep, cutting, razor sharp dialogue that slashes back and forth. Fighting to win and desperate to survive at all costs, the scary acting is so true, it makes the story line too real-world. I was squirming, "get me out of this kind of world," and then, "get me more of this kind of theatre." (Note, join us below at Pure Theatre's FUNdraiser on Feb 8, "The Pure Experience") 

– Jan 29 from 6 – 9:30pm, "Dare to Dream" Gala Dance Scholarship Benefit for the Community Education Foundation of the Charleston Dance Institute. Dinner, Silent Auction, plus "a Bob Fosse inspired Charleston Broadway Dance Ensemble performance of "Gotta Dance!" At the Woolfe Street Playhouse. 
– Jan 31…ongoing, Photo Doggies for Anthony. <– Cute & sweet, go see or post your cute doggie pics/videos to cheer up Anthony and millions of others.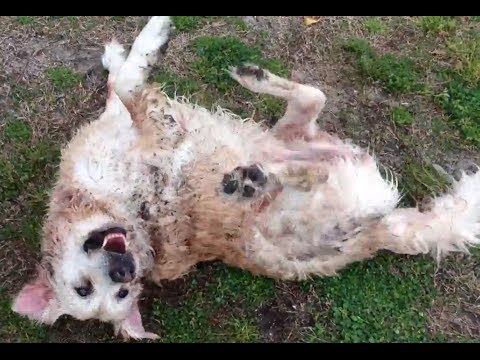 – Feb 6 at 7pm inside Memminger Auditorium: Spoleto Festival USA's Preseason Gala Fundraiser. "A Night at the Charleston Club," is a Roaring-20s pARTy for a purpose. Join us and Do The Charleston with the Joe Clarke Big Band, wine and dine, and bid on silent and live auction items. Also, the online auction runs thru Feb. 9.
– Feb 7 from 10am – 3pm, Charleston STEM Festival is a high profile engaging celebration of STEM (Science, Technology, Engineering, Math) for K-12 students and their families, teachers, and leaders. It will "feature ~50 exhibitors who will provide hands-on activities, live performances, interactive demonstrations, and entertainment." It is outdoors at Brittlebank Park downtown. Remember to go ask for more STEAM (adding A for Arts). STEAM powers more creativity! 
– Feb 8 from 1- 5pm, Second Sundays on King Street (south of Calhoun Street down to Queen St – the cars are blocked off). Free promenade for pedestrians: it's safe to walk and enjoy fresh air; meet & greet locals and visitors; hear street musicians; shop; wine & dine al fresco at the pop-up sidewalk cafés, and more!
– Feb 8 from 3 – 6:30pm,  "The Pure Experience" FUNdraisier pARTy for a purpose for Pure Theatre on King St. Wine & Dine with catering from Oak, Indaco, O-ku, and special chef, Macintosh's Jeremiah Bacon (James Beard nominee). See David Boatwright's band Minimum Wage; a cabaret show by Laura Ball & Friends; a short play by PURE's Playwright in Residence, David Lee Nelson; and join in Scene Karaoke with PURE' actors. The Live Auction includes a role in PURE's play "Marie Antoinette." (Note above, our REVIEW of their play "Glengarry Glen Ross" running thru Feb 14)
– Feb 13 – 15, The Southeastern Wildlife Exposition (SEWE) is the largest pARTy for a purpose of it's kind in the US. About 40,000 nature loving pARTy animals will come to Charleston to be immersed in nature & wildlife preservation, fine art, conservation education, sporting demos, wining & dining, and more. Come see 500 international artists, exhibitors, and wildlife professionals; enjoy the edutainment; and learn more to protect nature for us, our kids, and our kids' kids.
– Feb 14 Â Happy Valentines Day! Kiss someone you love!
– Feb 17  Happy Mardi Gras! The Voodoo Tiki Bar always has great food, bands, and dancing (although expect New Orleans jazz instead of Gino Castillo's Cuban Jazz Band in our HiArtFilms below).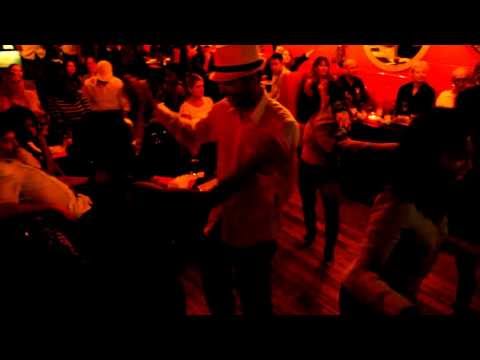 – Feb 19 – 28 at 7:30pm, "Thrill Me: The Leopold and Loeb Story" by What If Productions is a musical, but expect the unexpected at Threshold Theatre. Directed by Charleston's groundbreaking Kyle Barnette (search our great past REVIEWs!), this famous true story is about "thrill killers" in the Roaring 20s who dare to "lure a young boy to his death just to prove they could get away with it…But was it so careless?" Drama Desk nominee for Best Musical and Best Score. REVIEW: Wow, what an ending, what a set up! The stage was set with cold shades of gray: cold lovers, murdering in cold blood, with cold coal eyes, cold ghostly skin, and cold comic relief. The eeriness was chilling while subversively warm, too. Warm vocal chords and warm piano chords floated the memories of the manipulated melodrama. The musical had a melancholy melody that never missed a beat (praise to pianist, Kevin Thorn). The sultry singers fueled the flames of fire & brimstone and singed the passions of desire & deceit. The dirty devils (starring Brian Porter & Brannen Daugherty) raised hell as hot shots wielding cold crow bars and cold prison bars. (The bar was raised high again by challenging director Kyle Barnette and the crew of What If? Productions). The Nietzche supermen flew high with their hot heads in the clouds and their cold noses in the air, then crashed & burned through the dust & death down in a drainpipe ditch. As it dripped back in time, behind the crime scenes, behind the headlines, and behind the veils of the master minds…the cold love story unfolded…what a hot ending. Get Tickets (hurry, limited discount code "CHICAGO")
…