15 Nov
–  Dec 31, NEW YEARS EVE! 3rd Annual Platinum Ball, "Where Music, Fashion & Film Merge." <– Buy Tickets before they sell out. Join Jesse & Lamar, among the hosts & toasts, among the film models & champagne bottles, among the leaders & teachers (net proceeds go to Youth Power Initiative). Charleston & the world's jet set touch down here, in between NY City & Miami South Beach, into VIP cabanas that are anything but cabanas. Think bigger, think cosmic: fly in under the wide starry skies of the Charleston Harbor Waterfront into The Hippodrome (former IMAX theater screen for wrap-around NASA space spectacles). Get a feast for the eyes; music & dancing for the feet, and treats for the taste buds! Teeth, get ready to sink into Charleston's one & only Gullah Geechee hors d'oeuvres by Chef Benjamin Dennis.  Hip & happy and tasty & spacey – hello 2013!
– Dec 21 Join the #Unify #AroundTheWorld Event. This is a facet of the mission of DoTheCharleston. Make an impact now: don't wait on a yoga mat, or yoga clothes, or yoga class in Charleston or France…just do it…go out and unify the world!
 – Happy Hanukkah & Merry Christmas Charleston (and the World) – same as it ever was! Christmas in July – 70degree bikini weather. Christmas in fall with fall leaves next to palm trees.
–  Dec, first 3 weekends,  "Santa Claus Conquers the Martians"  Threshold Repertory Theatre, 84 1/2 Society St.  (REVIEW: Home for the Holidays? Maybe not 😮 Go for a campy hammy comic adventure with twists & turns & skip ropes & hop scotch & (uhhemm) martinis & coke & pills & chills & thrills & nectars & vectors & rockets & hangars & hangers…from Mars to the North Pole…and back…?!?! A holiday play for families; for off-off-broadway theater Junkies; and more, "All Eden (playing Betty) wants for Christmas is Hanukkah gelt." Share Facebook Event
copyright 2012 RJD Timeless Photography by Rebecca Dersch
- Nov 30, 7-10pm, readCharlie's 2012 YearBook Signing Party for it's year-end special issue launch. It's the scene to see and be scene, dance & smooze, and toast & nosh with progressives and creatives at GrowFood Carolina at 990 Morrison Dr. $20-$25.
- Nov 17, 4-11 Jail Break 4 at The Infamous Old City Jail, home of  ACBA(American College of the Building Arts). This is a bizarre Bazar of local indie arts, music, dance, jewelry, food…expect the best (the Old City Jail is full of bars, but the bar was raised pretty high last year by Jenny & Chloe with DanceFX ;)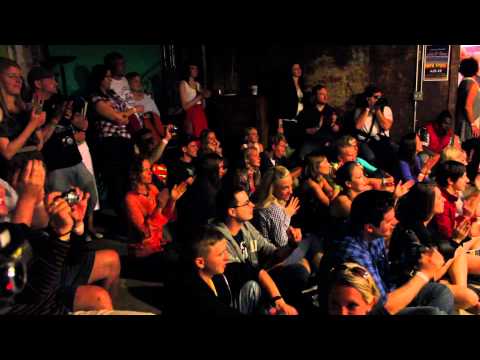 – Nov 12 – 16Â Â Philanthropy Week in the Lowcountry
– Nov 16, 2012 Charleston Magazine's Giving Back Awards (Tickets):  Celebrate with philanthropists, businesses, individuals, and nonprofits, with the Charleston Jazz Orchestra at the Charleston Music Hall. Red Carpet at 7pm and Awards at 8pm. After-Party at Rue de Jean. Details & Tickets
– Nov 16, 2012 Annual Donor Celebration: Coastal Community Foundation Exec. Dir. George Stevens, "…if we let it…by giving thanks to those who inspire us, we can inspire ourselves…[but remember]…Rule No. 1: Be specific…the easy way out, the shotgun approach, leads us towards thoughtlessly thin thank you's. Rule No. 2: Thank the right people…One poorly targeted "thanks" and all your other "thank yous" suffer from deflation, forever." 
– Nov 15  Darkness To Light's  "Circle of Light GALA…a world-class charity evening of fine dining, spectacular entertainment, an edge-of-your seat auction, and a lively after-party…" The GALA raises $500,000 annually to further protecting children from sexual abuse! The GALA's 450 benefactors include Charleston-area & national business leaders.
– Nov 15  National Philanthropy Day! Annual Luncheon of The Association of Fundraising Professionals' (AFP) awards outstanding individual, foundation, and corporate contributions of philanthropy to enrich us locally and globally.
– Nov 8 -12  They're coming from all over the land for the 3rd Annual Holy City Blues Xchg - DANCING ALL WEEK, day & night & dance until dawn!! No partner, no problem, come one, come all! Schedule and more Links. Blues Dance Lessons are also easy & available - post here, too.
—————————————–
– Nov 2- 4, The 14th Annual Charleston Fine Art Dealers' Association (CFADA) galleries, plein air painting in Washington Park, Art on Paper Fair at the Gibbes Museum, Gala & Silent Auction, and lectures. Proceeds benefit Charleston County High Schools' fine arts. Sales of paintings to CFADA patrons has raised > $250,000 for schools since 2004. See DoTheCharleston.com HiArtFilms RAW video below, Copyright 2012.
—————————————–
– Thur,  Nov 1 "…must attend for collectors and painters…Star Studded Art Extravaganza Demo…benefit for Charleston Library Society…jazz trio for dancing….ornately costumed & propped with Chinese and French Antiques…These Intl painters impart tremendous knowledge…part instruction, part art history…."
—————————————–
– Sun Oct 28  Awesome Musician and inspirational poet, MATISYAHU, "SPARKS" in Charleston! Acoustic Set at 1pm at Half-Moon Outfitters. Tonite 8pm CONCERT at The Music Farm downtown!
—————————————–
- Oct 27  The 12th Annual Skinful Halloween. What to expect?? Read last year's TWO Reviews (Excerpt: "…fire burn and cauldron bubble …Big Hair Productions …DoTheCharleston.com Challenge: "Go …for the music & culture …not a drop to drink; nor drop of acid…no groping…oh behave…high on life; high on endorphins …beyond the bare and buzzed…") 
—————————————–
– Oct 9  7:30 -10:30  Party for a Purpose 100% Donations goto SC Special Olympics! What's Camille got brewing? Not beer, and not her witches brew, because it's too early for Halloween "weeks." Not fish stew – it's at the SC Aquarium for visual stimulation, but there will be light hors d'oeuvres. It's the Van Gogh Drink Challenge: a taste of 15 of the best Charleston Bartenders. See DoTheCharleston.com HiArtFilms video below, Copyright 2012.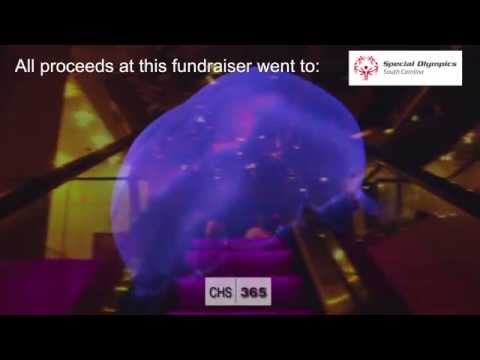 —————————————–
– 2012 Charleston Fashion Week official After Party – RAIN by Charleston After Dark.  (You know Christmas in July is at most a reminder of what was or what will be…well, behold Fashion Week in October: A look back at what was (and what will come again)… by Merrick Teichman (and guest co-writer, Wendy Wilson, YogaBareHeart Founder, Teacher, & Fashion Designer): "The Mar 24th evening was full of flare, fashionistas, fun, and fish!  Guests caught the fisheye lens of the paparazzi along with designers & celebrities; Chicken Turtles & Slippery D__s (fish); starlets sporting sparkling sea shell swimwear; and even retired world class pros flaming & passing the torch.  Nigel Williams, now in Charleston with Record Quest, attended this soiree to keep up with his love for fashion. Nigel was born in Guyana South America, and he spent the 70s in New York working with icon Willi Smith. Nigel doesn't keep his wisdom & savoir faire close to the vest, he wears it on his collar (we love his hi-fashion tie clip jewelry). It was easy mining (fishing) for gem stones: studs like Nigel; jewels like Camille and Hilda; and hard rockers like Mark Bryan – all lured by a passion for fashion! The Aquarium was a perfect lure, too, the beauty was inside and out! (Special thanks to Sherrie Mills, Old South Barber Spa. Her Hair Cuts turn an everyday pauper into a Fashion Week Prince! Check out her Fashion For A Cause, too: Sidewalk Chalk) 
Video Shot and edited by Michael Kadlubkiewicz, CharlestonMultimedia, Music by Armin van Buuren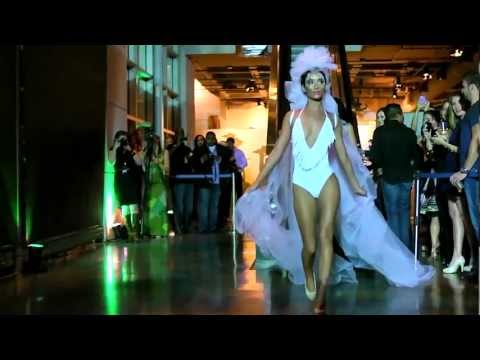 —————————————–
– Sept 21 – Oct 13  (Thur, Fri, Sat, Sun) REVIEW: (Special Guest Review by Wendy Wilson) LADIES, dont wait for another Sunday to pass, without seeing Andrew Lloyd Webber's "Tell Me on a Sunday!"  YOU WILL LAUGH OUT LOUD, watching "Emma" sing her heart out, while she travels through her career path trying to strike it rich.  Immanuel Houston, adds his musical flair and pazazz! Cheers to Sheri Grace Wenger, for Directing Midtown Productions' enchanting musical along with an intimate theater experience at The Charleston Acting Studio, 915 Folly Rd.
—————————————–
Sept 10 -16, 2012  The Inaugural Charleston Dance Festival Video by Rogue Wave//Creative Development, Music by Ben Jacobs: