5 Sep
– ARTicles – Sept: Can't miss things to do, people to see, places to go… Sparking Charleston and the World (check back for more updates, Events, REVIEWs, Film Festivals, more…)
–  Weekly/Daily Swing Jazz & Blues Dancing Sun, Wed, Thur, & Sat; Farmer's Markets Sat; Art Walks; & more.
– DoTheCharleston.com TOURs: private, premium, personalized, satisfaction guaranteed…so you'll come back (and we give back to preservation…so you're kids and kids' kids will come back).
– Sep 5, 9pm Elise Testone throws down her annual James Brown Dance Party at The Windjammer. Break down all your plans, now! Get on up and get on down to the beach. Better than beach music shag dancing – this is the best Blues Dancing! Dazzling Diva Elise will be starring with more show-stoppers, like Charlton Singleton, Michael Quinn, Zandrina Dunning, and more.
– Sept 5 -20, "Kate & Sam Are Not Breaking Up" by What If? Productions. (Special Discount Ticket Code: CHASCITY). This blow-out play is back for hurricane season (after premiering at Piccolo Spoleto – see REVIEW below). Preview: Rumors about the breakup of a movie star couple disenchant their fanatic fans. One crazy kidnaps them, of course…what…no. Yes. Then an internet "friend" flames the fires of hell. (Hope for a happy ending in the Garden of Eden). What if? is harsh adult content that's laughable. At Threshold Theatre. Piccolo REVIEW: "You could never imagine that dreams of internet and Hollywood heroes could turn into a nightmarish, eye-popping, jaw-dropping, ear-screeching, and side-splitting cut-up comedy. Never google, never tweet, and never lie, when an "internet friend" comes over to play house. This house of cards is really shuffled up. Playwright Joel Kim Booster and director Kyle Barnette load the deck with wild cards, then unload an arsenal on the audience. Throwing knives can even be seen in the countless evil-eye glares. Evil so sick, it is wicked fun. The four funny fanatics are rangy actors who play off each other and build-up their characters, in more roles than one. These multiple personality posers push their acting to the cutting edge…to their dramatic destiny.
Giulia Marie Dalbec (Kate) and Michael David Wilson (Sam) are on roofies. They are drippy druggy drama-queen sex symbols (yes Sam props-up his boobs). Andre Hinds (Bill) is on downers. He's Internet Junkie Thing 1. He doesn't smooth-over his hair and ruffled feathers, so his shy shuffle step trips-up the audience. This mad man isn't mad, he's a glad man who wants to cozy-up between the glam man and glam girl. He's crazy in love and lovable in the craziest way. Eden Teichman (Becky) is on uppers and downers, but definitely a speed demon. She's Internet Junkie Thing 2. She rips out her heart and gives you a piece of her mind, which is mind blowing, like a thousand Charleston hurricanes. Like the Tasmanian Devil cartoon busting out of the box and bursting onto the scene, this whirly girl is very cute like the others, but different, dark, daring, and dangerous. All hell lets loose when this psycho dynamo hop-scotches over the edge of this edgy cliff hanger. It's a must see play, then see it again, to catch the clever caveats (Becky and Sam go off behind closed doors…hmm…). Spoleto and Piccolo have great players and What If" Productions comes to the table dealing wild cards, so…we all win and want to play more!" Play it again Sam.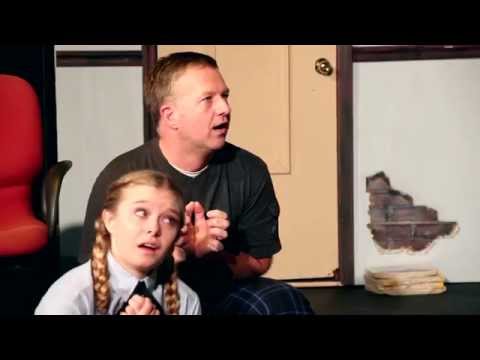 – Sept 8, 6 – 8pm "Full Moon Fundraiser"  sponsored by YogaBareHeart.com This has yoga, paddle boarding, dolphins, (or just party for a purpose $15) to benefit The Charleston Waterkeeper. This will be another cool event with beautiful sponsors and attendees (inside and out). It's at The Boathouse at Breach Inlet, so along with the yogi head turners, there will be simultaneous head-turner vistas of the moonrise over the beach -and- the sunset over Charleston's sweetgrass marshes.
– Sept 20, 3-5pm Peace Pole Planting Party:Â part of Charleston Peace One Day (founded by the inspirational Reba Parker). At the Charleston Tibetan Society & Dharma Center. Check out some peace videos and get inspired to join us – it's a peaceful life style – come add your style!
– Sept 21, Carolina Green Fair – Happy International Peace Day!
– Sept 21, noon- 4pm,   Open ARTs Expo: the 5th annual event by the Charleston Regional Alliance for the ARTs and the College of Charleston School of The Arts at the Cistern Yard. There will be 45 regional ARTs organizations, booths, performances, discounts, and more – including What If? Productions, DanceFX, and more. All HiARTs!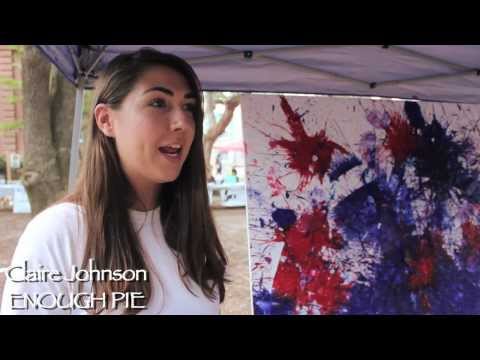 Here's another look at DanceFX Â in our past HiArtFilms clip: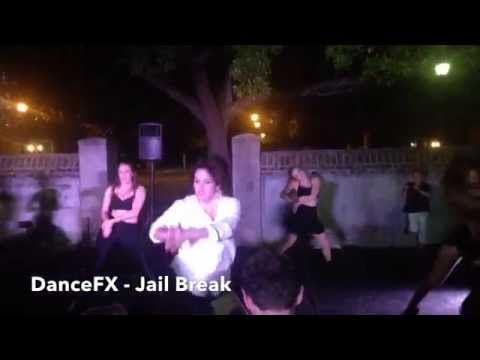 – Sept 26 – Oct 3, MOJA Arts Festival. Edutainement for all walks of life, all ages, and all ethnic backgrounds. Cultural, Performing, and Fine Arts by African American and Carribean Culture impacting Charleston and the world.
…check back here for more updates, Events, Theatre, REVIEWs, Film Festivals…
…