Oct – Week Updates
24 Oct
– Check back for Updates + PLUS Exclusive PREVIEWS & REVIEWS! Follow our Twitter and Facebook.
– Oct 31, 7-11, Nightmare on the Harbour, Patriot's Point. Charleston is voted #1 in America and #3 in the World as the best place to visit…well…yeh…we know, we know: Halloween Dance Party with Sky Blu of LMFAO, Shwayze & Cisco Adler, Ben G, and Klipart – Dance, Hip Hop, & Reggae. Produced by Brightsound Entertainment and also benefiting Conscious Alliance, so bring canned food and PARTY FOR A PURPOSE! After Party at Suede.

– Oct 31 Dirty Bourbon River Show at The Tin Roof. Their New Orleans Circus Jazz jumps, jives, & swings; and the tubas & horns make for a honking good time. See our previous Aug16 Review, "blew out the doors…did it in the road…". Opening up, Megan Jean and the KFB are putting on an Addams Family Halloween Dance Party & cash prize costume contest. $8-$10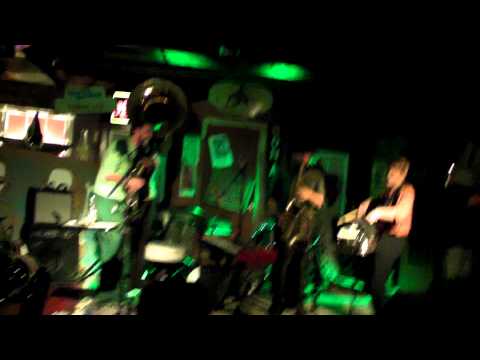 – Oct 29, 6:30, The FUR Ball – a disco inFURno – Pet Helpers annual FUNdraiser "red carpet…PUParazzi…The Fur Ball is going to the dogs…disco dog park walkers…black tie optional?!?!" Marriott on Lockwood $150/person and $75/dog :b
– Oct 29, Charleston Swing Dance Halloween! Lessons 6-8pm, then Dance until 11pm. Â Charleston Swing Dance Assoc. Â Hazel Parker Center at 70 East Bay St. $3-$5Â 
– Oct 29 – Holy City Blues – Late Night Dancing 11pm until…Sultry Halloween Dancing at it's best Spirit Moves $3
– Oct 28 Danse Macabre! A Halloween Costume Party till 11pm. Roaring 20s Hot Jazz Dance Club's Stephen Duane: "Have no fear, for the dance of death welcomes everyone! Spirit Moves will be a ghostly paradise for the lost souls of a Jazz Age gone by. With no bones, dead spirits can dance circles around you, so…you won't be alone! 7:15 lesson…ghosts of Shorty George and Suzy Q…magical steps…Lindy Hop. 8pm class (with the) spirit of MJ…learn the "Thriller" then perform it…If you're dead, you get in free! $10 for everyone living, but feel free to disguise yourself so as to fit in. This is a seriously all ages party and you definitely won't need a partner for this one! See you there, or not." Spirit Moves.
– Oct 27, @ 5:30 SlowFoodCharleston.org and Whole Foods shows us great clean sustainable food with the Documentary, "Truck Farm!" on urban farming in New York City (even roof tops). MUSC Psychiatry Physicians' Auditorium, 67 President St.
– Oct 27, 7-11pm, RED PARTY bene for ACBA American College of the Building Arts The famous City Jail will be transformed into a fabulous 1920s circus with red clowns and more. Swing Dancers & Flappers can dance to Charleston's unique swinging band, The V-Tones with Noodle, Eden, Jeff, Darby, & more. Expect The greatest auction & silent auction in the world. $80/door, $150/Big Top Tickets.
– Oct 25 5:30 – 6:30. Talmud: The Jewish Kama Sutra" Ok, ok, ok. College of Charleston's Jewish Studies Center on Wentworth: "Judaism on One Foot." Every other Tuesday, "We want to reach out to young professionals, graduate students, and college seniors…different young teachers…offering a taste of what's out there…interactive…open to learners of all background and skill levels…plus pizza!"
– Oct 24, Happy National Food Day! Local food, music, leaders, organizations, and new documentary "Ingredients." Local experts and groups include, Lowcountry Local First, College of Charleston Urban Ag, Cougar Activities Board, Green CofC, Fields to Families, Slow Food, Alliance for Planet Earth…and more. At College of Charleston Cistern.
– Oct 23 and Nov 9 The legends live on: Charleston Jazz Band Jams; swing & blues dancers; sublime marsh sunsets; and steamed oysters all at RAW Bowens Island. Oh, and the best patrons to mingle with and dance with (and even fix your car in the parking lot – thanks). Produced by The Charleston Jazz Club, Dennis Fassuliotis, in collaboration with Smoky Weiner, Steve Simon Presents and Dr. Eddie White. $10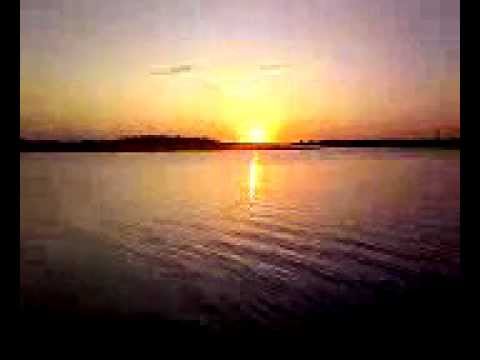 – Oct 22 @ 8pm – 4am (whoa this ain't chopped liver) $50-100. It's The 11th Annual 2011 Skinful Halloween. RIP for VIPs who ride limos there, or taxis, or shuttle bus for the rest of us. It's at The Brick House Kitchen on Folly Rd. Charleston's known as a melting pot, but this is the real deal or sureal deal, "Double, double, toil and trouble, fire burn and cauldron bubble." Presented by Big Hair Productions, "6 LIVE MUSIC STAGES, GODDESS STUDIO…DANCING…URBAN WAKEBOARDING…CIRCUS ACTS…DOME TENT, VIDEO WALLS, LASERS." Review #1 At & After Event: HA – another DoTheCharleston challenge: "Go to Skinful Halloween for the music & culture & CREATIVES…and…not a drop to drink; nor drop of acid; no rain drops; no tear drops; all fun; and no groping. Whoa, wait wait can't be…oh behave…its true, it can be done…till 4am…" Well one very active animated party goer has emerged victorious! SEE PIC! "High fiving; high kicking; high on life; high on endorphins from swing dancing frenetically (and there are others – kissing cousins – driving home safe – all for one & one for all). Boing, awake at 8am; refreshed & writing/working; carpooling sunday school; smoozing at big KKBE community outreach meeting. Thanks Skinful, our batteries are charged, stories to tell, ready to giddy-up and go friend new Facebook friends to see their glorious pics." Review #2, read FULL STORY by GG Good Girl Gwen Gill (Excerpt: "Upon the entrance of the forest…changing colors, the pounding rhythms, the wailing instrumentals…acres of roaming trails, great food, interactive…A great deal of skin (real and animated)…attractions go above and beyond the bare and buzzed…the community comes together and acts freely…dancing in the electric forest, being splashed by the flipping wake boarders, nourishing myself with a delicious Roti Roll…but forget the substances, liquids, powders, or pills. One could be just as easily enchanted, amazed, and…")
Last Year's 2010 Skinful Halloween video by The Cut Company:

– Oct 18 @ 6-9pm, 1920's Dr. Sketchy's Etchers sketching Burlesque's Evelyn Devere and Plume de Paname; Ragtime swing by Flat Foot Floozies and Accordionist Matt Lohan. have your limo drop you at…shhhh…213 East Bay…the secret "Speakeasy," tell them "DoTheCharleston.com sent you" to get past (or better, Olivia at ArtMag) $15
– Oct 14 @ 8pm, Flappers & Dappers' Ragtime Ball, a 1920's Soiree at The American Theatre. It's presented by The Red Shoe Society, a young professionals group supporting charities. Proceeds benefit critically ill children at Charleston's Ronald McDonald House. Do the Charleston with live entertainment, hors d'oeuvres, and beer & wine. Costumes and red shoes, encouraged – cocktail attire/back tie optional.
Watch this for inspiration:

-Â Oct 13 "Beats Antique" brings their Intl electronica dub step Balcan club music & belly dancing to The Music Farm, downtown Charleston.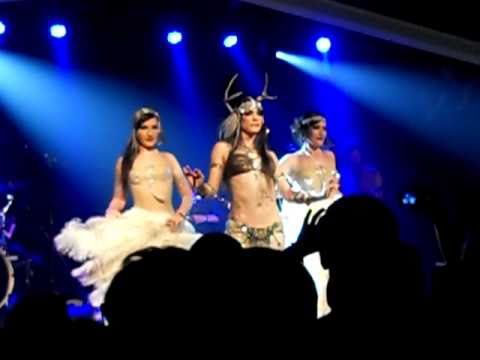 ..
Tags: "Renaissance Man", "Renaissance Woman", Arts, Broaden Horizons, Charleston, Dance, Don't Wait on Anyone, Enrich, Fashion For A Cause, Green, Re-Invest, Sustain, Tasty Healthy Food, The World, Tikkun Olam