HiArtFilms Trailers & Clips
Sparking Charleston & the World.
See HiArtFilms Clips – scroll below.
Contact us to create HiArtFilms about you and your HeARTs' Arts (communities, nonprofits, business) and all HiArts. Read our PUPOSE, MISSION, and HOW WE ENGAGE. We make movies with a message that are watched again and again to reinforce the Sponsors' brand and Nonprofits' message.
HiArtFilms mixes rich cinematography, original HiArt music, and all HiArts to showcase polished visionaries and diamonds in the rough from all walks of life. We enable their impact to be seen and "felt," so all ages can relate to them and get fired-up. Watch HiArtFilms and you will want to join us; bring your friends; polish your diamonds; and "Recharge Your Life." You will feel the ground swell and see the critical mass that inspires you to jump up and pile on and break the dam. You will realize you can join us and create waves and ride the waves! We pull on your heART strings and engage your gut feelings to re-enforce what you always dreamed of, to come together and create adventures (that, oh by the way, enrich and sustain Charleston and the world). Whistle while you work, put a dance in every step you take, and Do The Charleston.  Don't wait on anything or anyone…you are the one you've been waiting for.
HiArtFilms Clips "concepts" (We show you how to Spark, Broaden Horizons, Enrich, and Give Back to Charleston and the World)
————————-
– Promo: "Share the Dream" – we show you Charleston & the world – how to live the dream – how to give back.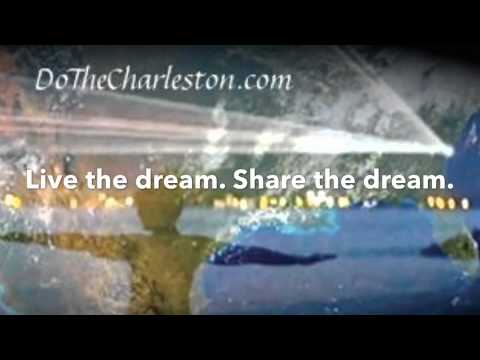 ————————-
– Sponsor: HiArtCuisine: wine, dine, diamonds, dance, step up to the plate, sponsor HiArtTours, spark Charleston, the World, the sky's the limit. HiArtFashion: Shoes from Massimo's , Broad St, Charleston – tell him we sent you.
————————-
– Spark:Â "Recharge Your Life"
Filmed April 1, 2013 and Published April 4, 2013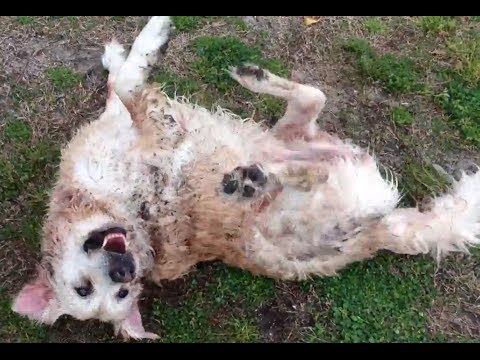 ————————-
– Give Back: "Great Gatsby" - old fiction, new movie, old jazz, new star –  Leonardo DiCaprio is Doin The Charleston. Now it's your turn to party like Gatsby – but we party with a purpose. We need you to play a lead role in HiArtFilms & fire-up Charleston, Hollywood, and the world! (Watch our music video below: Party for a Purpose benefit for SC Special Olympics at the SC Aquarium (with international cinematographer Francesco Licata):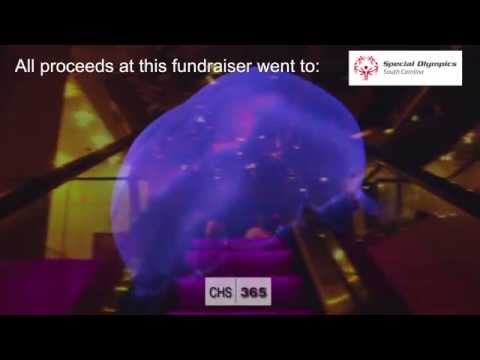 ————————-
– Broaden Horizons: "Kookoo at the Voodoo" music video (see all the credits) Gino Castillo's Cuban Jazz Band & Dancing at the Voodoo Tiki Bar in Charleston.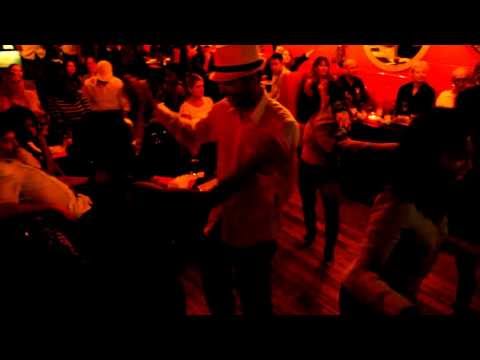 ————————-
– Give Back: "Be A Mentor Gala" 2013 Charleston SC Aquarium. See "ARTicles – Dec 2013"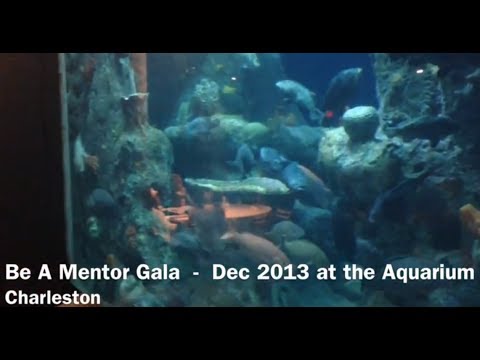 ————————-
– Give Back: "Japan Relief Gala at Charleston Aquarium" This is how volunteering and advocacy should be – and it is! Chloe Teichman & Camille Key sparkle with spirit. They smile, laugh, and passionately share their experiences on why it's cool and joyous to volunteer, raise funds, & raise awareness for good causes with great people around Charleston. "…not boring…awesome food & drinks(even non-alcoholic for teens)…culturally stimulating venues like the aquarium…brings all ages together…" Chloe was a Freshman (now graduated) at Academic Magnet High School. Camille owns Charleston After Dark & CHS 365, plans Fundraisers, and partners with Lamar Bonaparte's 26 Industries, along with DoThCharleston.com 🙂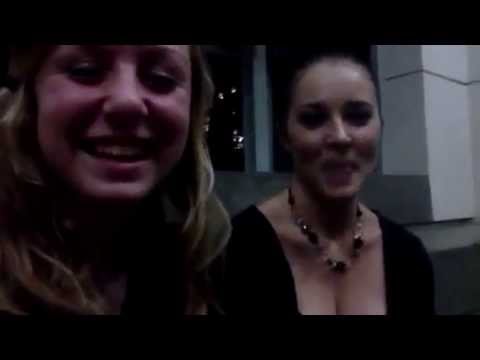 ————————–
Broaden Horizons: Sprouts Theater "Pinocchio" <– read REVIEW (Excerpt, "…Eden Teichman edited this trailer and plays the actor, Pinocchio. Eden was a 6th Grader(now 10th grader) in Theater at School of the Arts (Charleston public magnet)."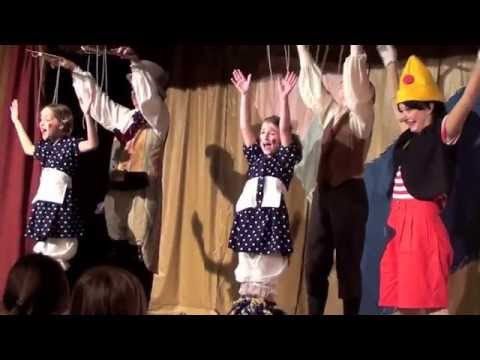 ————————–
– Spark, Broaden Horizons, Enrich, and Give Back: 2011 Fashion Week Red Carpet with Emily Hearn & Mark Bryan, Ayoka, Mother-Daughters(Jen Snyder-Maddy Parnall), etc – DoTheCharleston.com Interviews,"Fashion For A Cause."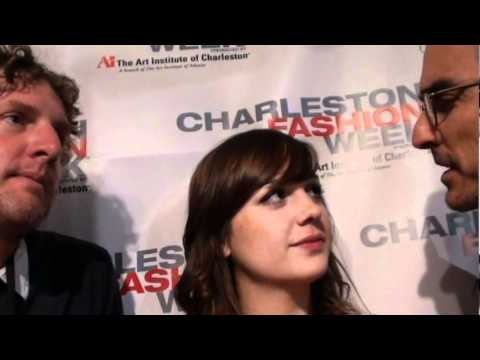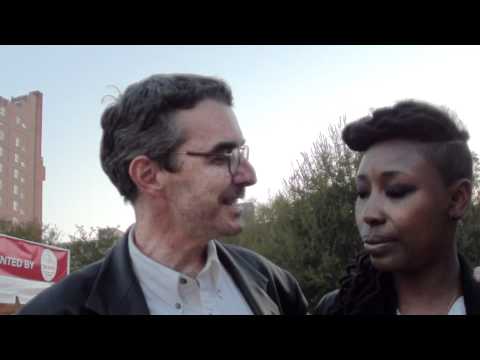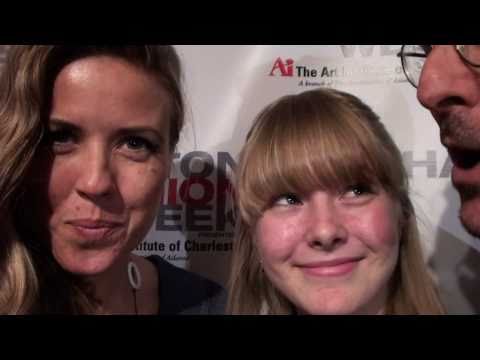 2011 Fashion Week Red Carpet with Emily Hearn & Mark Bryan, Ayoka, Mother-Daughters(Jen Snyder-Maddy Parnall), etc – DoTheCharleston.com Interviews, "Fashion For A Cause." Emily Hearn's band opened the night at Fashion Week with Mark Bryan (known also for his band Hootie and the Blowfish and leading/helping many students & non-profit programs). At 20 in Athens, Emily burst higher with her Charleston music video, ROOFTOP (starring Bill Murray).
The Hi Art Films RAW Video Interviews were shot by Charleston Public Academic Magnet 9th grader, Chloe Teichman, in her first video shoot ever. Chloe threw her lack of credentials and caution to the wind, because Fashion Week's wonder & spectacle bombarded all the senses and had to be investigated. Not waiting on anyone or anything, she helped make a movie with a message, used fashion for a cause, and made an impact, now!
Fashion Week brings the world's big stage to Charleston, so it was too good to pass up.
A petite 15year-old faced a gutsy uphill battle amongst high flying jet-setters; illustrious golden Sponsors; runway head-turners; and tall spokes-models. These talking heads were careening head & shoulders above Chloe to see and be seen alongside the emerging designer shooting stars. It was just a paper tiger, because Charleston's warmth melted the ice, and brought everyone down to the grass roots level to see the lift-off of more emerging Indies, designers, musicians, aspiring model's daughters, and aspiring renaissance women like Chloe. She followed the underlying trend, let loose, and had fun. Armed with "the friendliest town in the US" pass, a sidekick, a  film script, and a sense of purpose – Chloe squeezed onto the Red Carpet, and tiptoed up close & personal.  Seeing her sparkle, these industry vets, aficionados, models, and Indies shared and passed on their secrets, tips, and good karma. Chloe helped probe and spotlight the culture and the trends; the industry and the opportunities; the people and the places; and had fun at the same time.
In fact, just have fun, and the learning will happen naturally. Even better, learn through osmosis, but you have to be there. So enjoy the movie and learn the message – better come soon, or the best press-pit-passes & jobs shadowing Ayoka or DoTheCharleston.com will be taken (that's ok, we create new jobs – so you can work with us now or later, just join us).
————————–
Spark, Give Back: Happy Earth Day – WATCH! Winner "My Day: Charleston."
Daily, Daily, we are everywhere, learning, sharing, speaking up…(Should I ask – it's almost too easy – ask and you shall receive): Pardon me, but it sounds like you two are making an interesting video that you'd like to share? "Yeh, we just now finished making a nice fun video to show how we live green and take care of Charleston everyday. Yeh, we want to show Charleston & the World! Yeh, we want to right NOW! Well, OK then, thank you very much!" - Maridith Shaffer and Annie Carenbauer, "My Day: Charleston," Mar 23, 2011.
—————————
Broaden Horizons:  "Stumped" by Travis Graves" A video of a video!?!  It is a Mar 12, 2011 video of the previously recorded video "Stumped," by Travis Graves at ReceiveR Fest.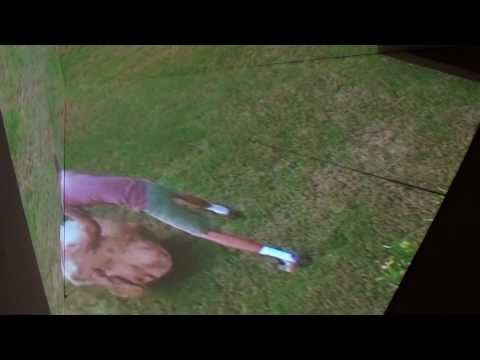 More details, click on DoTheCharleston.com Reviews: Films – ReceiveR Fest  – UPDATE + VIDEO: "…All the Receiver Fest "projections" shown at the hidden OLD CITY JAIL, were interactive and …"off." No seating, so walk around and create your own bizarre viewpoint, and…wait for it…to unfold <– "Stumped" by Travis Graves, like Rubik's Cube, takes finding a different vantage point to discover your own "Edutainment." His grass-roots movement doesn't project up to a silver screen, his is grounded, set in stone, a concrete cornerstone. Travis empowers and MOVEs the audience!
—————————
-Broaden Horizons:  "Intro to Improv Training Class" Mar 2011.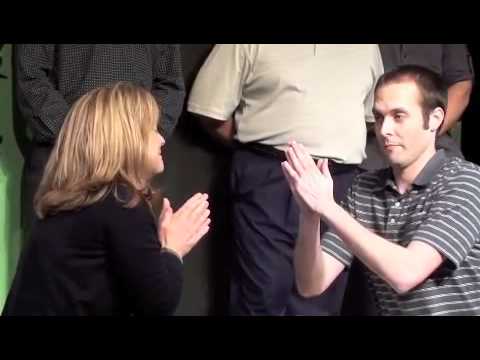 More details –> Reviews – Theater 99 Improv "Training:" "ALIVE" live Theater called Theater 99 Improv Comedy:  (Go to Theater 99 website for the real Pros and their own videos.) Whether a Pro, "passive" theater goer, or inquisitive wanna-be Trainee…GO, have FUN, either way…Talk about living in the moment: in every unique instant, they can open up a worm hole, as brilliant quick thinkers …feel and flow and get in the zone… fall flat … and crash & burn — mortified… BOING!!  The very next second they stumble on a "good one," spring back to LIFE (L'Chaim) on a natural high that you can't bottle and sell – its free, yet it's priceless…either way, you had to be there…Confused? How can you ride a roller coaster in downtown Charleston? Well come on down to the end of the peninsula, it's never ending.
—————————-