Review & Trailer: Sprouts Theater "Pinocchio" NOW PLAYING
10 Apr
Creative Spark, 757 Long Point Rd, Mt. Pleasant (843) 881-3780
PINOCCHIO, Sprouts Musical Theater – written, produced, directed by Stan Gill.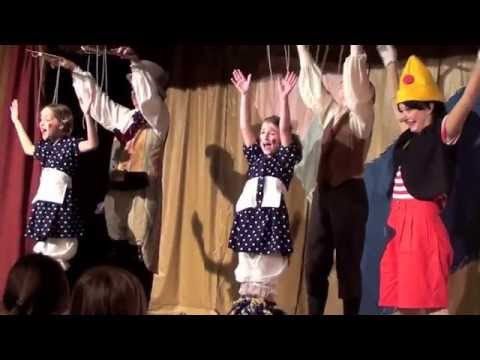 Eden Teichman edited this trailer and is the lead role, Pinocchio. Eden is a 6th Grader majoring in Theater at School of the Arts (a Charleston' public magnet).
–  Sprouts Theater – enticed to come to CreativeSpark.org in Mt.Pleasant  -  Stan Gill, another Renaissance Man, could be in Seattle, Toronto, NY, London, etc, but "WE" got him <– so the world needs to come to Charleston to see Sprouts. Stan writes his own original successful "Sprouts Brand" of screenplays, music, and lyrics; Produces, Directs, acts, sings, designs/builds the sets; AND teaches & fosters his Sprouts' Company of  loyal professionals: actors, & theater crew. Not just for kids (his cultured humor targets adults, for sure), his live theater has energizing chase scenes and engaging interplay with the audience –even AFTER the show!
2011 Copyright, DoTheCharleston.com, HiArtFilms, all rights reserved. Video shot by Merrick Teichman. OK to share video, but credit above.
Tags: "Renaissance Man", "Renaissance Woman", Arts, Broaden Horizons, Charleston, Social Entrepreneur, The World