HiArtCuisine
HiArtCuisine HauteCuisine HauteCouture CulinaryArts EdibleArts FoodFashion. Make a statement – a HiArtFashion statement. Make food that is peaceful – the pinnacle of HiArt – pay it forward & give back. Join us, local, organic, "farm to kitchen to table to dance floor." Even the negotiating table on the floor of the UN: break bread for peace! We'll show you how: whole plant based foods, places to go, people to see…to follow, to Share, to Like, to empower, to transcend, to take the lead, to take to another level, to an art form. HiArt – just do it, DoTheCharleston, kick up your heels - eat, drink, be merry, and make peace. Make HiArtFilms! Food, Fashion, Fun, Fitness, Flamenco, Films, and Fundraising For A Cause. HiArtPromotions! Dashing Diamonds, Delicious Drinks, Distinguished Dining, and Dancing till Dawn. Feed that beautiful healthy body good energy. It makes you feel good. HiArtTherapy!
– HiArtFashion Tours: Past, present, and future. Shops & Spas. Satisfaction guaranteed, private, premium, and personalized Tours for you! (We also give back to nonprofits – pay it forward! Tours show you how nonprofits, philanthropists, business, and all walks of life, past & present, sustain legacies for Charleston & the World.)
Like & Share our Facebook/HiArtCuisine
– Watch our HiArtFilms. Sponsor: HiArtCuisine: wine, dine, diamonds, & dance – step up to the plate, sponsor our HiArtTours, and spark Charleston & the World. The sky's the limit. HiArtFashion: Shoes from Massimo's , Broad St, Charleston – tell him we sent you.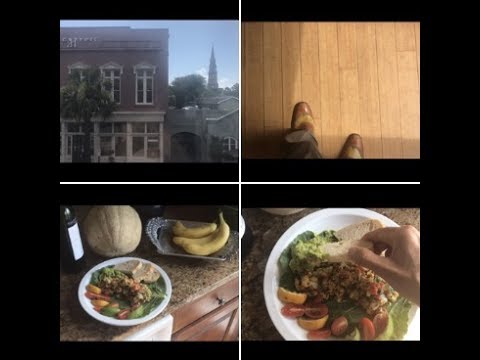 –  Hi Art Cuisine Tours: Private premium tapas tastings & wine pairings; meet Chefs at each haute cuisine restaurant; hands-on cooking classes; local farm to table; organic; etc. We show you how to get fit (walking tour) and still gorge, give back, and get good spirits. This is not a ghost tour, but we do whisper. Pass the word, "DoTheCharleston.com" gets you on our "Spirits Tour" and into Speakeasies, Gin Joints, & Craft Beer Pubs. Ask about our "Dinner and a Show" and our "Dinner & Dancing." Walk downtown; drive to plantations; or we'll cater your dinner party, wedding, nonprofit, or business event. Private, premium, and personalized for you! Please reserve & plan in advance. Contact us – join us.
–  We show you the history, present, and future of food & wine legacies for Charleston & the World! We give back net proceeds to nonprofits and pay it forward.
– ARTicles (Like: "Diamonds & Chocolates –> Link to Full ARTicle (Excerpt: nice treat – nice people – nice ice… fashion for a cause…it's natural to be attracted to nice healthy vegan treats: berries & slave-free dark chocolate that will keep your haute cuisine taste buds bursting & body beautiful. Her body is coated…rings, bracelets, earings…Nice Ice Fine Jewelry owner Marilyn Hoffman is a polished diamond…Her big attractive heART sparkles…community board member… world class MUSC Hollings Cancer Center…")
– Â LowcountryLocalFirst.org – Jamee and Elizabeth are comprehensive treasures bringing international knowhow to promote, enrich, & sustain local economies and grow green jobs.
– Â Childrens Garden Project.org – Â Darlena Goodwin makes hands-on math & science fun to eat the kids' bountiful organic veggie harvests.
–  SlowFoodCharleston.org – Exec. Dir. Carole Addleston is another Intl Professional that leads more and more Trendsetters from Charleston to Terra Madre, Italy (Slow Food HQ). They don't accept corporate advertising (NO), only passionate donations. Slow Food  PROVES it can be done everywhere, NOW,  simple:  better tasting; healthier for all of us and the environment; and enriches and sustains local independent food – green jobs.  SlowFoodUSA.org has more great  resources.
–  The Community Bogarden – Fritz and Nikki and Meredith turned me on to this OASIS! They have a "newer" Blog, here.  <– ask me about the father/daughter bonding in their banner's picture….If your family wants to downsize and move downtown and grow & eat good food, CONTACT me.
–  Fields To Families: Founder Jacki Baer has an impressive following, and Nikki is a real cool Trendsetter that many inspire to emulate (she's already been featured in a CofC & CCL documentary short and on the cover of City Paper). Also, see 6th-grader Katie Stagliano, who turned a 40# cabbage from her garden into part of a meal for 275 people at a Charleston soup kitchen. She turned that single experience into Katie's Krops, a nonprofit…
——————-
Restaurants and Markets – tell them you found them through DoTheCharleston.com
– Â Fast & French Cafe – Â Also called Gaulart & Malicet Cafe at 98 Broad St. Â 843-577-9797. Â Authentic French Cuisine and Art Advocates for a better engaging community! Â They often auction dinners/wine for FUNdraisers (helped me with KidsFair). Â Inexpensive fresh soups & salads, and moderately priced dinners, French Escargots, Bouillabaisse, Thursday Fondue, wine! Definitely a trendy place to see and be seen by Charleston & Intl Jetsetters.
–  The Black Bean –  Upper King St  843-277-0990  Tasty Healthy Food for students and all walks of life. Sharp owner Ellis Grossman is an exemplary young native social entrepreneur and grad from Culinary Institute of Charleston.

– Â Dellz Deli – Â 1 A Cannon St next to upper Kings St. Â 828-722-5376 Â 11am – 8pm (late nite weekends) The food is amazingly tasty/Zing, Â healthy/Wow, and affordable/ChaChing. Dellz vibe is really easy, laid back, and cool & warm <– how can it be cool & warm? Just go! AND TAKE YOU KIDS after school for an awesome affordable fast take home picnic dinner!
– Â Charleston Farmers Market – Saturdays 8am-2pm, Marion Square, from April 9 – Dec 18, 2011. Â FUN, GO, something for everyone.
–  The Vegetable Bin - 10 Society St (843) 723-6424 Family owned and run – generations you can trust. Ages old common sense that has been lost, so it looks revolutionary and visionary, today. Walk or ride your bike here for fresh local veggies to take home everyday.  CONTACT me to Make an IMPACT, NOW for simple FAST, CHEAP, EASY, TASTY Veggie Smoothie recipes for families – any day. Don't say, "but wait, I can't, that can't be, I have to wait on the government, I have to wait on Obese programs and training and funding, I have to wait to drive not walk or bike, I'm too busy and broke to make a fast cheap smoothy, uhh" <– No don't wait for anyone, free yourself from others' upsidedown excuses – just do it, now. OK, here is the cheap organic secret smoothy blender recipe: mostly veggies (lots of dark green), then add apple and/or agave sweetener. Variations can add almond milk, or coconut milk for protein, creaminess, and sweetener; dark chocolate; or banana for sweet & smooth; more…
– Â Sinless Raw Chocolate – Dark chocolate! Kathy is a gracious trendsetting local independent Social Entrepreneur who is growing green sustainable enriching jobs for Charleston & the World. Miracle micro food, a little dab will do you. It's a paradigm shift, eureka – a little dark chocolate can empower you with good healthy energy 🙂
—————-
– Haute Cuisine – It's worth it. Work hard, save up, and reward yourself and a special friend for all the good things you do, when you Do The Charleston!
–  March  BB&T Charleston Wine + Food Festival® —> Culinary Community Non-Profit Partner: GrowFood Carolina!
– Culinary Institute of Charleston – Totally World Class, Totally affordable!
– Ai – Art Institue of Charleston – Food is Art, and then some… Ho hum, another world class trendsetter, and your 15 minute coffee break is a walk on the Charleston waterfront to watch the dolphins and sailboats 🙂
– HUSK Â Restaurant – That sucking sound could be your mouth watering, Â his local piglets, or this HUGE Â MAGNET <– the attraction draws the world to Charleston and James Beard Award winner Chef Sean Brock. Personally, he is genuine and not staged, and his visionary concept electrifies everyone who earns a joyous ride on his chuckwagon.
– The Charleston Grill -Â General Manager, Mickey Bakst, serves haute cuisine with live JAZZ (locals who are world class, like Quentin Baxter and Ron Wiltrout). Watch Mickey in their video, "The National Restaurant Assoc's Mid-Size Business Neighbor Award for outstanding philanthropy: "Charleston Chefs Feed the Need"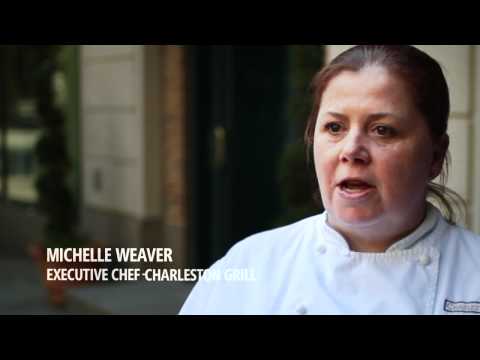 - McKee's at 139B – downtown private social club & luxury events venue. (Special > Sept 5th, Sat, 7pm Dinner – Vegan Haute Cuisine – HiArt Cuisine – 4 course dinner – wine pairings. Get the royal treatment from iconic Chef, Brett McKee (we've always loved his nonprofit galas). Naturally, this vegan dinner gives back & pays it forward, de facto. COME (hit Link for details & tips for McKee's healthy vegan food of the gods: "delicious…these incredible dishes will have you swooning…amazing …satisfy even the most demanding taste-buds…love eating healthy…show off …people rave…over the years, I've put together the most important tips …impress your family and friends…"  Click here for great photos from the Vegan Dinner – credit Michelle Bolton Photography)