2012 Updates, Jan – Aug
11 Oct
– Aug 17!  Kukso Koo Collection Premiere  (to benefit Charleston Walk for Autism, as Director Erin Pruitt says, "Kids in need, with Autism, in Charleston"). More info, facebook fun, who's who…Jesse & Ayoka & Kukso Koo…Lions & Tigers & Bears, oh my! Red Carpet & Runway at the palatial palace & pool in Charleston's private Gaillard-Bennett House 60 Montagu. Wine & dine, dance & prance – hors d'oeuvres & live music – Fashion For A Cause! AND…Afterparty at NV – 30% of proceeds benefit this Party For a Purpose.  – – REVIEW – ->  It never ceases to amaze jet setters. (Overheard at the Fashion Show…Isn't Wendy going to Paris? Carolina on a Safari? Kukso Koo to Korea, Francesco Licata to Iceland, Ayoka to NY, Brett LA, me Israel…?) Charleston and the world…who won? Friday, it was a win/win – the world was attracted to Charleston – in more ways than won. Francesco, Kukso, Ayoka, Jennifer Tokarev, & more – these leaders attracted us to a grand stage – another grand Garden of Eden in Charleston. The followers…actually the followers were leaders, too (We take turns in this gracious city. "Tag, your turn to lead," "Merci, you follow." And so on… You have to give to receive, and it comes back in spades. Together, we make magic in this magical city). Voila: Jesse's team brewed up some dazzling dizzying dishes. The best of the brilliant build-burn-build: Upsy daisies lavishing in the lap pool of luxury; then down to the bottom of our hearts for Autism; then up and away as Erin & Jennifer blew kisses, mwah mwah mwah. All that glittered was gold, and there was a lot of glitter. Some dashing damsels even got swept off their feet (next time you Do The Charleston, Carolina, hold on to your hat – and – loose jewelry). If you missed the dance – oye - come see & follow the leaders (& followers) & help Autism, here.  — UPDATE – "EXCLUSIVE" — Stay tuned for our shabby chic (@ Cafe Medley, of course) follow up video with Kukso Koo, Francesco Licata, and Pablo Lizarte – we share our feelings about "Fashion For A Cause" -and- inspiring others around the world! 
—————————————
– Aug. 16, 17, 18, 19, 23, 24, & 25 – 8pm   "The House of Yes" by What If? Productions …This is a goodie!  Threshold Theatre, 84 1/2 Society. – REVIEW: In a word, Carri! Was the part of Jackie-O written for Carri Schwab, or was she born to play the role!?! Her language, ranging from textured screams to tickly snipes, paired with her body language, prancing, schlepping, and sultry pistol grips. Oh, and her active eyes and eyebrows; cute nose squinches; the flips of her hair in the eyes; back & forth, oye! Producer/Director Kyle Barnette has worked extensively to attract a lot of followers over the years. Snagging professional actors, like Samille Basler, who was a polished gem in her portrayal of Mrs. Pascal. Patrick Arnheim came out of his hip NY theater scene to play Marty. Kyle brings it, he even focuses on the language of music, too, and hit a home run with intriguing cuts that enveloped the senses. The magnetism and talent surrounding Charleston theater – it's catchy. (And Muse Restaurant was Da Bomb for the pre-party and after party, or better yet, Da Hurricane.)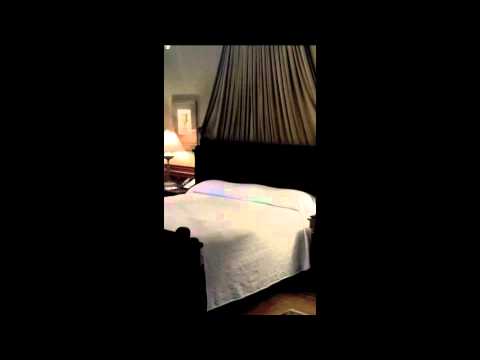 ————————————–
– Aug 14!  Fight obesity?  Show me, show me!  Need Inspiration?  This is what I'm talking about! Another innovative twist to add to your drink at The Speakeasy in Charleston. Olivia Poole (publisher of ArtMag) is rolling out great spectator & participatory shows through Dr. Sketchy's:
—————————————
SPOLETO  –  Downtown Charleston  –  MAY 25 – JUNE 10,  2012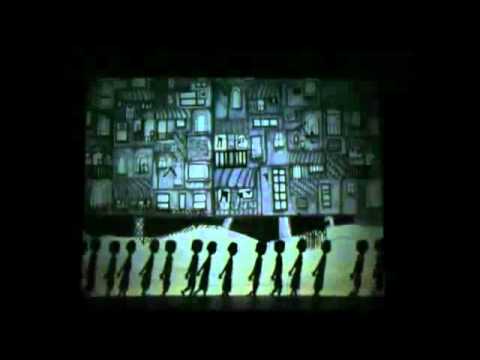 – REVIEW: 1927 Company's "The Animals & Children Took To The Street" projected their fun "off off broadway" avant-garde mixed media to Charleston's artsy fringe. As the show unveiled it's juxtapositions, it was never stale. We had to keep our thinking caps on, as they kept you tripped-up throughout. From flashes of film noire with moody intrigue, to eye-popping talking mimes running and falling in place, to a certain je ne sais quoi…
– REVIEW: To experience the full excitement of Spoleto, and one of it's theatre shows, "Hay Fever," we started the pre-party well before entering the Dock Street Theater (America's oldest theater). We walked over early (I rode a bike) to enjoy the nearby Pearlz Oyster Bar Happy Hour (talk to their chic manager Tim, about the great scene, food, and how they give back to community charities). We then strolled over past a cello player as well as a painter with his easel & palette. The Dock Street's grand entrance was made magical by a beautiful sunset glowing against St. Philips steeple, and the moon above was the white cherry on top.
Inside the Dock Street, the staff, manager, and ushers were trying their hardest to upgrade sponsors from the back row. Success came as soon as was possible, and we finished posing in front of the 10×10 foot antique mirror, and sat in the front/side balcony. Either way, it really was enjoyable enough to recommend the value of any seat. Credit the theatre and the play's high quality production, with highly textured set, costume design, lighting, and sound.
The playwright, Noel Coward, wrote a cute, jousting, darting, runaway script that required Hi Art directing (Patrick Mason) and actors to pull it off. Success!  They lavishly embellished the dialogue, and their british tongue & delivery was dripping over silly playful family fueds and love spats.  The 1920s set and costumes were perfectly poised to do the Charleston, balancing classic simplicity with sparkling sequins, a royal purple smoking jacket, a gold Spanish bull fighter jacket, lots of pearls, and a tall black flirting feather…
The best of the best performances were by Simon Bliss (played by Tadhg Murphy), and Sorel Bliss (played by Rebecca O'Mara). The daughter Sorel, floated like a butterfly often landing & swooning luxuriously on the chase lounge draped with flowery afghans and tassels. The son Simon, stole the show with every annunciation and whipper snapper choreography. He delightfully mixed his perky pixie pirouettes with a heavy dose of his syrupy sulky sad sack.
– REVIEW: Charleston's Grand Gaillard was perfect for "Alvin Ailey American Dance Theater." The dances & dancers were so meaty, even vegan dancers and choreographers in the audience were drooling and chomping at the bit to try their moves and taste the thrill of leaping across Charleston's stages. Oh, and they also sold out their Master Classes at DanceFX…
———————————————————-
Of couse we "attracted" some newbies and converted them into "passionate" preservation enthusiasts:
———————————————————-
–  Mar 20 – 24, 2012 CHARLESTON  FASHION  WEEK!   (Mar 21 Circle of Champions presented by Baker Motor will benefit  MUSC's Children's Hospital) Official After Party – RAIN by Charleston After Dark.  REVIEW: You know Christmas in July is at most a reminder of what was or what will be…well, behold Fashion Week in October: A look back at what was (and what will come again)… by Merrick Teichman (and guest co-writer, Wendy Wilson, YogaBareHeart Founder, Teacher, & Fashion Designer): "The Mar 24th evening was full of flare, fashionistas, fun, and fish!  Guests caught the fisheye lens of the paparazzi along with designers & celebrities; Chicken Turtles & Slippery D__s (fish); starlets sporting sparkling sea shell swimwear; and even retired world class pros flaming & passing the torch.  Nigel Williams, now in Charleston with Record Quest, attended this soiree to keep up with his love for fashion. Nigel was born in Guyana South America, and he spent the 70s in New York working with icon Willi Smith. Nigel doesn't keep his wisdom & savoir faire close to the vest, he wears it on his collar (we love his hi-fashion tie clip jewelry). It was easy mining (fishing) for gem stones: studs like Nigel; jewels like Camille and Hilda; and hard rockers like Mark Bryan – all lured by a passion for fashion! The Aquarium was a perfect lure, too, the beauty was inside and out! (Special thanks to Sherrie Mills, Old South Barber Spa. Her Hair Cuts turn an everyday pauper into a Fashion Week Prince! Check out her Fashion For A Cause, too: Sidewalk Chalk) 
Video Shot and edited by Michael Kadlubkiewicz, CharlestonMultimedia, Music by Armin van Buuren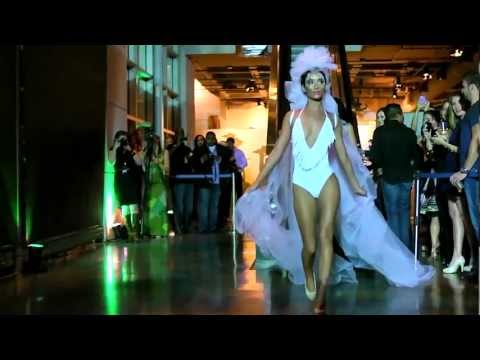 Tags: "Renaissance Woman", Arts, Broaden Horizons, Charleston, Dance, Fashion For A Cause, Films - Video, The World