29 Apr
Happy Mothers Day Week!!!!!!!!
- Apr 29 – May 7 North Charleston Arts Festival
– May 2 – CONGRATS!! FUN, LISTEN to LONDON's Charleston World Record – FUNdraiser still promoting this week!  Childrens Education & Arts &  "THE BOY FRIEND." Follow on @EyebrowWriters, Ian Haig, and London thru our Facebook and Twitter.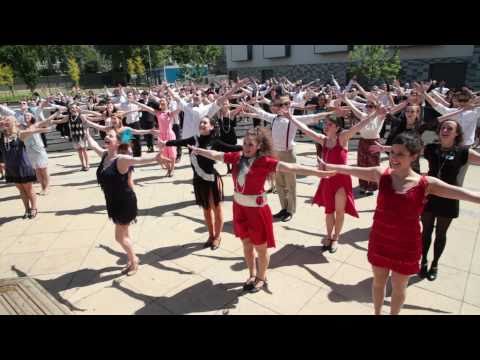 - May 3 Jazz with Charleston's world class drummer Quentin Baxter and special guests  at Voodoo Tiki Bar & Lounge just over the Ashley River.
– May 4 Social Wine Bar & "Starving Artists!" Music, Paintings, Jewelry, Dinner, Drinks. 7:30pm.
- May 5 is the 5th Annual Cinco de Mayo Festival at The Charleston Visitors Center Bus Shed between John & Anne Streets 7 – 11 pm. The Salsa band is Orquesta GarDel.  Net proceeds benefit the Ryan White HIV Care Program at Roper St. Francis Healthcare.
– May 6, 7, 8  Charleston Greek Festival Cultural Celebration of Life, Dancing, Music, Food, tours…at Holy Trinity Greek Orthodox Church, 30 Race St, (843) 577-2063
- May 6 Do The Charleston at Stephen's Roaring Twenties Hot Jazz Dance Club at Spirit Moves (walk over Ashley River). Swing Dance lessons 7:30-8:30pm, Lindy Hop, Jazz, Blues dance until 10pm – $5. Then join the gang over at the Tin Roof for Blair Crimmins and the Hookers, a Hot'Lanta Swing band ($10):
- May 6 ~ come at sunset Movies in Marion Square – bring blankets & watch under the stars: "Sherlock Holmes" (Robert Downey Jr., Jude Law). Drinks & Food sold – some very healthy. Each Friday is a Non-Profit FUNDraiser Raffle for $1.  Friday benefits Water Missions International <-– world class innovators with HQs in Charleston! More details about Charleston City Paper & Sponsors. Walk-bike with Holy City Bike Co-op, they take donations, used bikes, tools…
– May 7, 8am-2pm,  Farmers Market Marion Sq. Very diverse – something for everyone.
– May 7, 9am -2pm, The 8th Annual Charleston Dog Show, Marion Sq.
– May 7 from 4-8pm,"Talk Derby to Me" Kentucky Derby Party at the new Innovative Art Gallery BlueNess Studios by Renaissance Woman, Rebekah Kiser (Sailor; Music Teacher; Art, Business, and IT Entrepreneur; Grant writer; French Fry Oil Diesel Converter & Car Crasher; Femme Fatale Freedom Fighter for Charleston & the World; License to…) After Derby is a Burlesque Show! As always Party For a Purpose: $5+ Donation suggested for fundraiser for DoTheCharleston.com: "Creatives Sustaining Charleston & the World." A new Gallery at Brandon's The Hub at 69 Spring St, across from classy Karpeles Manuscript Museum?…Of course…Brilliant!  (Cast Party - rendezvous at 8pm to eat at Remedy Market 162 Spring St.) Walk or Bike there or be square.
–  May 7, N.Charleston's Park Circle Films' LowCountry Indie Shorts 5. Smooze with the Filmmakers –  different film sessions  at 4pm and 7pm!
– May 7 Do The Charleston Every Saturday Night: Lessons 6-8pm, then dance until 11. Charleston Swing Dance Assoc. Â $3-$5.
–  May 7 - Rock The Dock Party – 7-11pm  The world comes here to celebrate with Charleston's Renaissance Man, Brad Van Liew, LEADER, Velux 5 Oceans Race Around the World! at Seabreeze Marina, downtown. Get tickets early $12.
– May 8 Happy Mothers Day!!!!!!!
– May 8, 1pm- 6pm, Walk-Bike to Second Sundays on King Street (no cars – OF COURSE – no cars)!