ARTicles – April
1 Apr
Sparking Charleston & the World (check back for many more updates)
– March ARTicles  – click here
- April ARTicles  – Scroll Below
Win Free 5Star Tours at our Facebook(s) <– Like & Share!!  "DoTheCharleston.com Tours" cultural, ARTsy, personalized for you, day or night. Call last minute or in advance. The Most Knowledgeable, Experienced, Licensed Guides, Authors. Details, numbers to Call, Text, Rates. 
– April VOTE "Kick-Up Your Heels with Pommery, Best Friend 13yr old Golden Retriever." Net proceeds goto PetHelpers.
VOTE—> follow links and instructions 1-6 here Help spread the word so Pom Wins! Then join us when Pom goes to donate net proceeds to Pet Helpers (You & Pom will meet cute dogs in cages desperate for love & a home! You'll want to volunteer or fundraise like Pom is trying to do. Join us! WATCH Video Here.
- April is Jazz Appreciation Month - Embracing Jazz at Jenkins Institute
–  Mar 29 – Apr 6  Family Circle Cup TENNIS (Past Review: 2011″Best Tennis Town" USTA  Award. Plus, "Tennis in the City,"  outreach clinic for urban youth with Venus & Serena Williams – fostering urban tennis for a lifetime.
– Apr 3 – 13Â Â Â Social Entrepreneurs Everywhere (SEE)Â <– details & links. Excepts:
- Apr 3  Envision SC <– SEE details & Links. (Excerpt: "…at Coastal Community Foundation…"
– Apr 3  Power Networking <– SEE details & Links. (Excerpt: "…Lowcountry Business Network, The Harbor Accelerator …Happy Hour Drink Specials & Free appetizers.
Apr  5  Cooper River Bridge RUN - They raise worldwide awareness for their sponsored Non-Profits, as well as FUNdraising.
– Apr 2014  Roots of Jazz Festival  – Celebrating Jazz Legends, Past & Present: Honor Visionary Rev Daniel Jenkins, Founder of Jenkins Orphanage, inventor of Jazz, & first to Do The Charleston
– Apr 8  TEDxCharleston <– SEE details & Links. (Excerpt: "…Visionaries…ripple…here & beyond…(DoTheCharleston.com sparks Charleston and the world….call to action…transforming.
– Apr 9  Will Marre Lecture <– SEE details & Links (Excerpt: "…Start with Nothing, Save the World, and Make a Fortune…"
– Apr 9-13 Dig South <– SEE details & Links. (Excerpt: "…geniuses…touched by an Angel…President…hosts Happy Hour…Cream rises to the top…"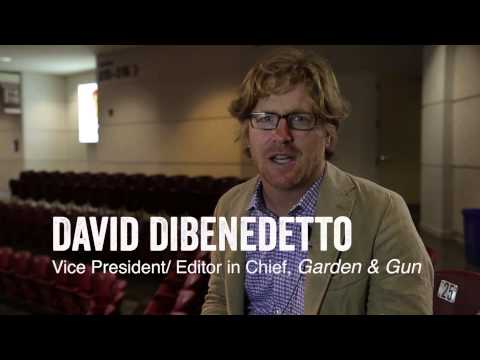 – Apr 9-13 Charleston International Film Fest  <– SEE details & Links. (Excerpt: " 2014 is as exciting as ever. Tune in for REVIEWS (2013 Look Back Full Reviews…Around the world in 5 days…illuminating…Peachers showed us where there's a world there's a way…down to earth…more than just Film…a star…" Photo copyright Valerie Photography
 – Apr 10 – 13 Charleston Race Week – the largest sailboat racing event in America.
–  Apr 11 – 13  East Coast Canoe & Kayak Festival. Charleston is a world class destination for vast diverse year-round kayaking.
– Apr 17, 6-9pm Take Back The Night Gala benefiting People Against Rape. Click picture to zoom in details:
– Apr 22  Happy Earth Day – 1 Billion People around the world come together to make an impact now and further the action started by the first Earth Day in 1970 (when 20 million Americans began modern environmentalism).
– Apr 23 Free, RSVP: Special screening, "MisLEAD", a passionate Documentary Movie with a call-to-action to curb the epidemic poisoning 1 in 3 US children. ADD/ADHD/Autism – wonder why? Test your children, toys, jewelry, make-up, and especially school/home renovations with all the preservation in Charleston. Charleston Music Hall, 7-10pm, including Q&A after with Director & world leading advocate, Tamara Rubin. She's a spearhead piercing overwhelming problems to incorporate a myriad of solutions. REVIEW: An overwhelming film filled with passion from all walks of life: children, parents, teachers, experts, politicians, on and on. So many appalling facts, and yet so little action to help educate, urge, and enforce the prevention and the unfortunate aftermath of lead poisoning. The interactive Q&A kept everyone glued to their seats – thanks to the panel: Director, Tamara Rubin; Special Family Resource Exec Dir Mindy Allen; as well as health care and legal experts, too.
– Apr 24 – 27  The 2nd Annual Charleston Food Film Festival shows progressive Short Films (including 3 world premiers) at the same time as serving progressive food and spirits in a lively, engaging, "mind-blowing," party atmosphere. Both Local and national chefs are serving their specialities.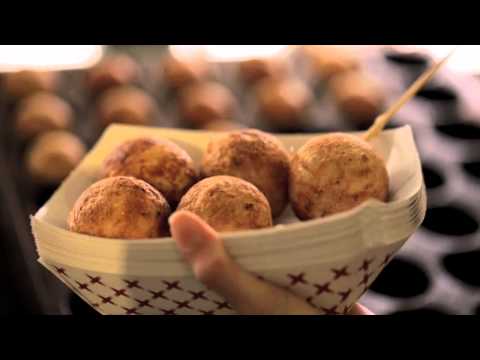 – Apr 26, 11am – 4pm Earth Day Festival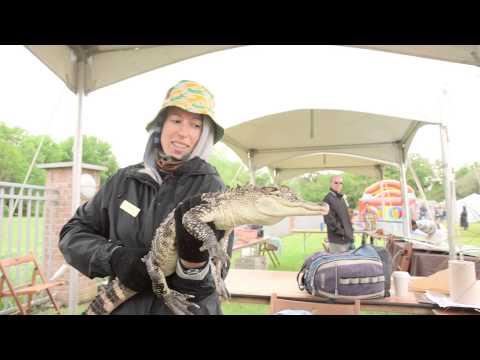 – Apr 26 from 4 – 11pm JAIL BREAK: Optical Delusions This is the 7th bi-annual super-cool local artisan festival with mixed media, performances (don't miss DanceFX!, and also Tyler Boone's new single "Take Aim"), illusions, interactions, and…exotic food trucks. It's always held at the bizarre Old City Jail (think ghosts, the American College of the Building Arts, and preservation unique to Charleston). REVIEW: As cool as ever, it just gets better, like all the culture in Charleston. Coming to see the Old City Jail, the artisans, and the musicians never gets old (especially DanceFX – get their DVD)  – so come & watch again and again.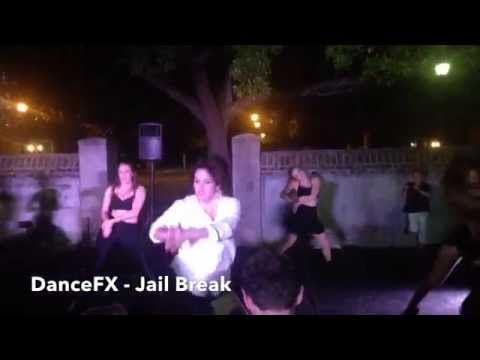 Tags: "Renaissance Man", "Renaissance Woman", Arts, Broaden Horizons, Charleston, Don't Wait on Anyone, Enrich, Films - Video, Health, Kayak, The World, Tikkun Olam