Reviews – Theater 99 Improv "Training"
11 Mar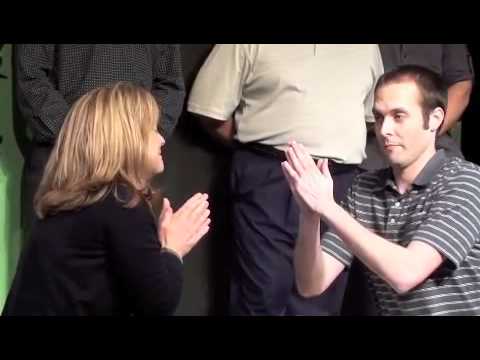 "ALIVE" live Theater called Theater 99 Improv Comedy:  Another spot-on GEM that glitters with sparks & sparkles. Magnetized performers pull-in the audience on a time warp rocket ride where no man has gone before. (Go to Theater 99 website for the real Pros and their own videos.) If you want to take a training class and aspire to be the best, ask for Co-founder Greg.
The video above is the Final of the Intro Training Class, Mar 2011.
Whether a Pro, "passive" theater goer, or inquisitive wanna-be Trainee…GO, have FUN, either way:
(A) Relax and gape at these RISK-taking Wits, Nit-Wits, Haves or "Have-Nots,"  as the real Pros call themselves (Talk about living in the moment: in every unique instant, they can open up a worm hole, as brilliant quick thinkers (<– Although ask them the secret trick. They may turn-off their monkey brains; feel and flow and get in the zone; knee jerk spontaneously through FREE association, and "try or try-not, do or do-not, be…??"  Other blurbs that fall flat, turn into an eternity of listening to crickets chirping, as they sweat bullets, bleed to death, and crash & burn — mortified (hope no-one taped that…)
(B)  BOING!!  How aproro. The very next second they stumble on a "good one," spring back to LIFE (L'Chaim) on a natural high that you can't bottle and sell – its free, yet it's priceless. The ultimate insider's joke that performers and audience share alike, or maybe not…either way, you had to be there. Good or bad, it's so easy to laugh and smile. And oh, oh, look down, your at the edge of your seat…
Confused? How can you ride a roller coaster in downtown Charleston? Well come on down to the end of the peninsula, it's never ending.
Tags: "Renaissance Man", "Renaissance Woman", Arts, Broaden Horizons, Charleston, Enrich, Grow Green Jobs, Re-Invest, Social Entrepreneur, Sustain, The World